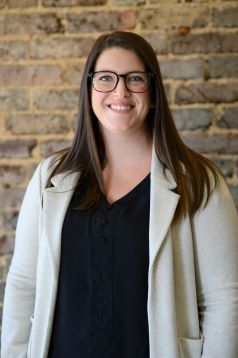 Danielle
Roberson, FPQP®
Senior Client Specialist
Danielle Roberson joined Quality Financial Concepts as a Client Service Specialist providing support to Doug Horn,CFP® and Shane Smith, CFP®.
Prior to joining QFC, Danielle graduated from Maryville College with a degree in psychology, and has experience working in client service as a social worker in the medical field. 
Danielle, her husband and their young son reside in Maryville, and enjoy exploring and spending time together. Danielle's interests include hiking, listening to music, and baking.